Another Chinese New Year will come and what a better way to celebrate in style in one of our luxurious villas in South East Asia. Spending this special time to treasure unique moments with your family and friends will definitely need an exclusive location.
Thailand and Indonesia have what it takes to make the most out of this celebration time. With millions of Chinese descent, the Chinese New Year is one of the most important celebrations in both countries. Many events will be held across the countries to make this occasion something to remember.
Thailand is one of the most beautiful places in the world to visit right now. With its tropical surroundings, friendliness of the local people and the distinctive delicious food, the Kingdom has turned millions of travelers, into lovers of the nation. One particular island that has it all is Phuket. From extravagant villas to deserted beaches, the country's largest island will make you fall in love with its succulent cuisine and the amazing settings. During the New Year, most of the actions take place in Phuket Town, where you can explore The Sino-Portuguese style mansions and shop houses built by Phuket's early Chinese settlers. For the food enthusiast, a large variety is available, from local street vendors to seafood buffet on the beach.
Indonesia is a nation with a reputation for diversity. While the majority of the Indonesian population consists of Non-Chinese Muslims, Chinese New Year is a significant event in Indonesia. Bali, one of the world's top destinations, really comes alive during this event, which makes the perfect getaway for family reunion. All the temples and streets seem magical in the night aglow with all the lanterns, candles and lights. Join in on the lunar New Year celebrations by sampling delicious Chinese fare; enjoy everything from Peking roast duck to dim sum, yum cha, your wok-fried favorites, and even a special "prosperity toss", otherwise known as Yusheng, to joyfully celebrate the turn of the lunar year.
So why not get together with friends and family and spend an incredible Chinese New Year in a paradise location. If infinity pool, spectacular surroundings and delightful gourmet food is what you have in mind, our luxury villa rentals are the perfect match for you.
1. VILLA THANSAMAAY (7 Bedrooms) ~ Location: Laem Sor, Koh Samui - Thailand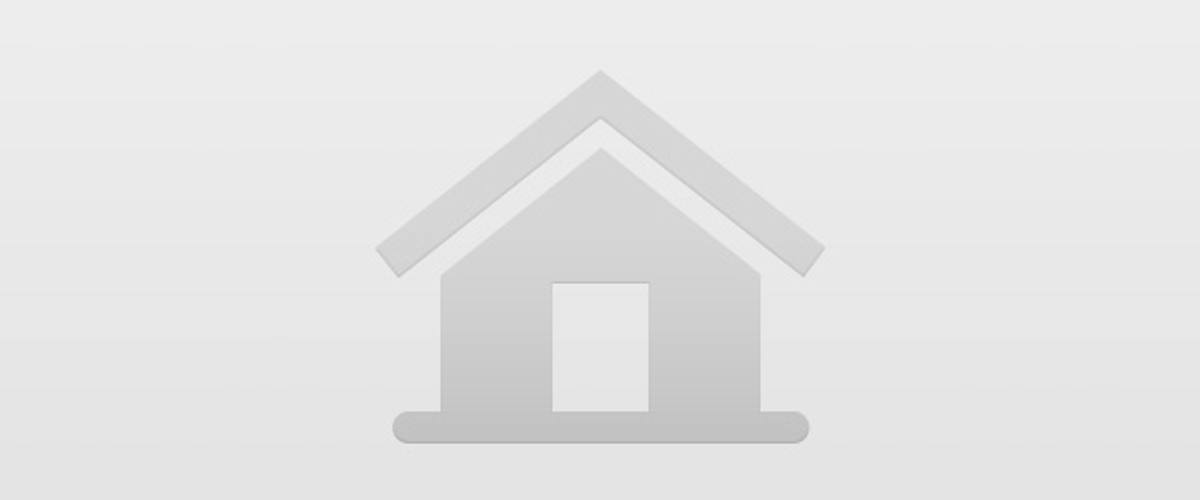 Villa Thansamaay is a brand new luxury beachfront villa built on the beach on Samui's spectacular southern coastline. It is architecturally modern with large rooms, wide-open spaces, incredible views and 27 metres of beachfront. And one of Thailand's most respected interior design companies has given the villa contemporary furnishings, stylish features and a welcome nod to the island's nautical heritage.
2. KABA KABA ESTATE (8 Bedrooms) ~ Location: Tabanan, Bali - Indonesia
Those seeking royal treatment in palatial surroundings can expect nothing less at the enchanting eight-bedroom KabaKaba Estate. Built on royal land on the edge of KabaKaba village in Bali's Tabanan regency, this stately villa will have guests in its thrall. From the Rajasthan palace elephants guarding the lotus courtyard to the glided, bejeweled throne of a Burmese king presiding over the dining pavilion, the stunning interiors are a treasure trove of skillfully curated antiques, curios and paintings that reveals the owners' passion for Asian culture and contemporary art.
3. OCEAN'S 11 VILLA (6 Bedrooms) ~ Location: Cape Yamu, Phuket - Thailand
If you're looking for an intimate and luxurious place to stay in the beautiful island of Phuket, the Ocean's 11 villa is the perfect balance of luxury and privacy. Located strategically in close proximity to popular tourist areas, the luxury villa is not far from the beautiful destinations around the island, but still exclusive enough to remain isolated from the hustle and bustle.
4. VILLA KATRANI (7 Bedrooms) ~ Location: Taling Ngam, Koh Samui - Thailand
Merging an ambiance of a private villa and luxury resort, Villa Katrani Koh Samui is a beautiful piece of hilltop property that oozes relaxation and sophistication. Located in the Taling Ngam area of Thailand's 2nd most popular tourist destination, the villa offers spectacular views of Koh Samui's turquoise waters and that of nearby islands.
5. VILLA THE BEJI (6 Bedrooms) ~ Location: Canggu, Bali - Indonesia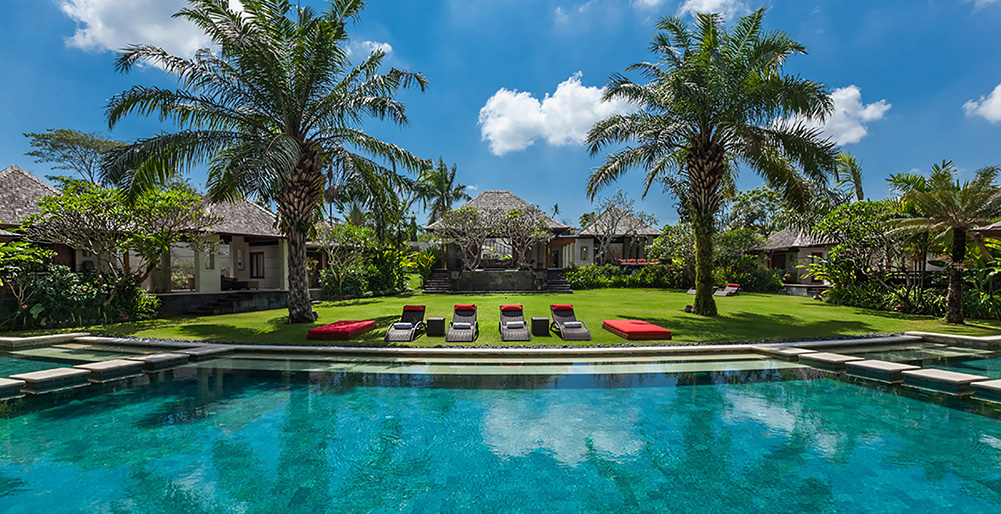 Designed for families, with a contemporary take on traditional Bali-style living, Villa The Beji offers multiple living areas and spacious pavilions for each of the six bedroom suites spread around the extensive 6,500sqm grounds. Facilities include a 21-metre swimming pool, media room, and — in an adjacent area designated for sports — an air-conditioned gym, floodlit tennis court, mini football pitch, and trampoline.
6. VILLA SUNYATA (8 Bedrooms) ~ Location: Kata Beach, Phuket - Thailand
Villa Sunyata is the ultimate 8 bedroom Phuket villa on the island. It offers astonishing views over the Ocean, the most amazing sunsets and direct access to a private cove. Enjoy the prime Ocean front location of Villa Sunyata, yet five minute walk from the heart of vibrant Kata Beach.
7. VILLA MANIS (8 Bedrooms) ~ Location: Canggu, Bali - Indonesia
Villa Manis is a vast eight-bedroom home built on 3,600sqm of land offering rice-field and sea views, just a ten-minute stroll from the beach in popular Canggu. It's well designed with multiple relaxation areas – both air-conditioned and open-air, indoor and alfresco dining, a spa, gym, jacuzzi, media room, 17-metre main pool and 6-metre kids pool. This is a great location for large groups and families as well as for weddings and other special events.
8. VILLA YIN (5 Bedrooms) ~ Location: Surin Beach, Phuket - Thailand
An unforgettable holiday awaits at Villa Yin; a designer showpiece overlooking the ocean on a lush hillside along Phuket's enchanting west coast. Ideal for groups of friends or families, the five bedroomed Yin is staffed by a friendly team of six, including a talented chef. Relax and relish the dazzling art collection, the 18-metre private pool and the ingeniously designed indoor and outdoor living spaces that blend so beautifully into the landscape.
9. 180 SAMUI (5 Bedrooms) ~ Location: Chaweng, Koh Samui - Thailand
Set on a secluded hilltop with a breathtaking panorama of coral coves, white sand beaches and small islands, the villa simply had to be called 180. Designed to take full advantage of the magnificent setting, luxurious interiors flow seamlessly to outdoor spaces creating a feeling of openness making 180 Samui the perfect place to experience modern tropical living. Ideally located between Chaweng and Lamai, the villa offers easy access to the island's must-see attractions. Chaweng Noi beach is just a 5 minute drive away and a golf course is within walking distance.
10. TROPICAL PALACE (18 Bedrooms) ~ Location: Layan, Phuket - Thailand
With 18 en-suite bedrooms, Tropical Palace is one of the largest villas on the island of Phuket. Located in the famous and very select complex LA COLLINE overlooking the beautiful beach of Layan, Tropical Palace offers stunning views over the Andaman Sea and the west coast of Phuket. Fully decorated by french designer Carole Bensimon, great choices of colors and textures contribute to the very unique feel of the villa.